Our local search optimization strategy will work to increase visibility of your business by driving your website to the top of local listings and Google maps.


More and more people are turning to the Internet and their mobile phones to find local businesses. As per Google's estimation, 73% of all online activity is related to local content. It is not enough to just be on the first page in global search results, businesses need to be near the top of the page on localized results as well. It is very important for businesses who sell products and services locally to optimize their local listing, especially with the existence of the cross channel shoppers, people who "shop online and buy offline".
All three of the major search engines, Google, Bing and Yahoo, offer local search results and list them at the top of the search results page. Your company's listing should be updated, optimized and claimed via the associated search engine's local business center. After your listing is created and optimized, the listing will undergo a verification process and be automatically indexed. The better optimized your listing, the higher your listing will rank in your industries category or group.
Be Seen And Be Heard Locally
If you have a local business, you need geographically-relevant traffic to your website bringing nearby customers to your door.
At Internet Marketing Charlotte, we specialize in local SEO and work to increase visibility of your business by driving your website to the top of local listings and maps. Take a look at some of the local search statistics in this video, is your business showing up in the local results?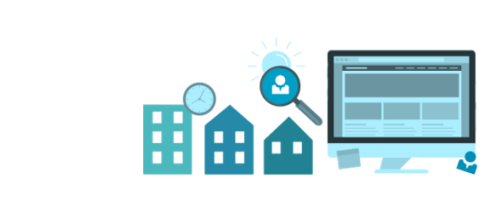 Local SEO

Local search optimization is a strategy to help your business surface for related search queries in your area. It involves the practice of creating local links and optimizing your website pages to show you're relevant to the search queries, are close by and well-known.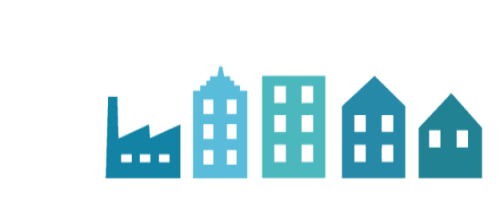 Google My Business

For your business to appear in the local search results, you must have a verified Google My Business listing for all your locations. This is also the most important place to gain customer reviews, how Google and it's visitors regard your business.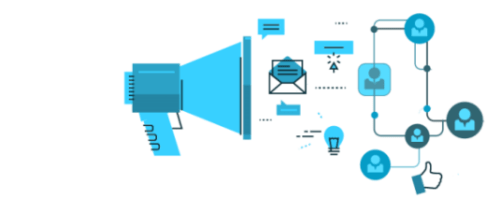 Local Directories & Social Media
Links from other local websites, local directories, and social media mentions are key factor for local rankings. Google uses local directories and social mentions to determine just how local and important your business is. We will locate and create a profile for your business in the most important local directory pages and set up social media profiles to ensure your company's details are listed, verified and consistent.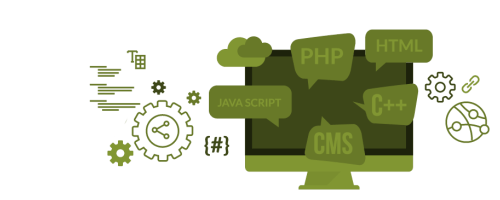 Content Optimization

The right keywords must be uncovered and added to the pages of your website for your website to rank. You must also clearly state why you are located in a specific geographic location. We will make sure your pages are optimized for the most relevant local search terms and your location, city and area are clearly mentioned on your website.
Our responsive website designs are compatible and optimized for desktops, mobile phones and tablets.
We will ensure your business appears correctly in local searches on all mobile devices. Our goal is to make it convenient and easy for potential customers to call or get directions to your business when searching for your products and services while in your area.
Some Words From Our Clients

They have drastically improved our website and have constantly updated the content to keep us at the top of the list during searches. The website is easy to navigate and really defines what are business is.

The website is so special and the the way it was put together has brought me business and credibility that would have typically taken several years to build. I can't thank Internet Marketing Charlotte enough.

They listen and pay attention to the details. This may seem simple, but its very hard to find people to work with who listen to the vision you have and then make it happen for you. Great company to work with.

Internet Marketing developed & optimized my business website. I've been thrilled with the results. The site has generated good traffic & my business has seen the results. Everyone was very knowledgeable and professional.

Great folks to work with. Guided me through the process and were always responsive. Highly recommend them for your marketing needs.

My customers tell me how impressed they are with my website. I am very proud of what they created and it has been an effective tool for my company. If they treat every project this way they will surely be successful!

My Google Ads account needed a complete overhaul and Dawn and Kiki did exactly that. They are very patient and very thorough. They truly listen to your needs and then make things come to life.

Dawn and Kiki worked tirelessly for us. They came to the businesses and developed an on site strategy for how the sites should stand alone but still work in concert. They work, listen and are innovative.

Dawn and Kiki were very creative in building our website & are very proactive at continuously updating it with information that accurately represents our services. They have excelled at moving us to a higher place on Google.

We have been using Internet Marketing Charlotte for over four yeas now and they have made a huge impact on our business. Dawn and Kiki are both great at their jobs and fun to work with.

Dawn and Kiki at Internet Marketing Charlotte are fabulous! The response time is extremely fast and they're always happy to help. I would recommend them to anyone needing help with a new or existing website.

Both Dawn and Kiki have done an outstanding job in bringing our website into the 21st century. I can say without question that their efforts have resulted in more sales leads and request for quotes than ever before.

We hired Dawn and Kiki to design and develop our website and help us with internet marketing. They have done an amazing job, the web site looks great and does everything we need. We are delighted we hired them.

Internet Marketing Charlotte has provided my international company great services for over 5 years. Their knowledge and experience in SEO has resulted in greatly increased traffic on our corporate website.